Discover new aromatic sensations created by authentic flavours. The key element of all these creations is the product itself, handled gently to preserve the original rich flavours and textures. Using organic products from local farmers, our culinary experience defines the concept "Cuina de la Terra" - Food from our Land.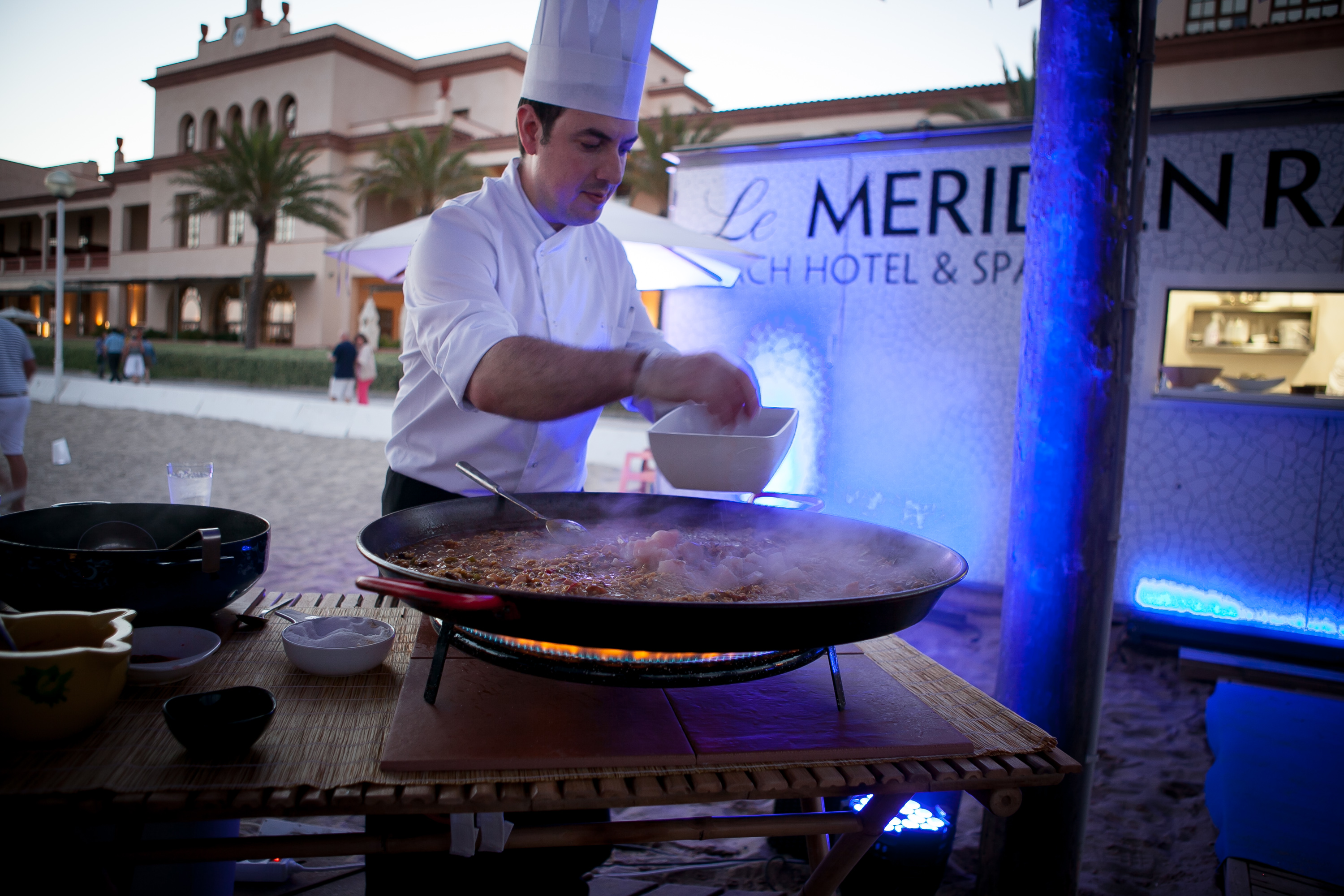 The Chef
Executive Chef Jesús Caballero is the leading Mastermind of the culinary team at Le Méridien Ra Beach Hotel & Spa.
Originally from Zaragoza, his work has allowed him to travel from the city where he was born to País Vasco, Navarra and Catalonia, as well as different countries around the world, enabling him to grow as a professional, work in different hotels and restaurants and more importantly, develop his knowledge and improve his skills alongside great Chefs such as Martín Berasategui.
Serving rediscovered traditions with curious sophistication, the Chef, together with his culinary team with both Catalan and international backgrounds, offer an authentic experience.
The main priority of our culinary team is the maximum quality of the final product, respecting the km0 philosophy (sustainable cuisine, which promotes the consumption of locally produced ingredients) and therefore allowing the discovery of unique experiences to awaken your senses with authentic flavours of the Mediterranean.
Dinner:

20:00 - 23:00

Terms & Conditions

Opening hours are subject to seasonal changes. Please contact the resort directly for hours of operation on specific dates.